Kelly Deason has been building custom bike carriers for chairlifts and gondolas since 2003.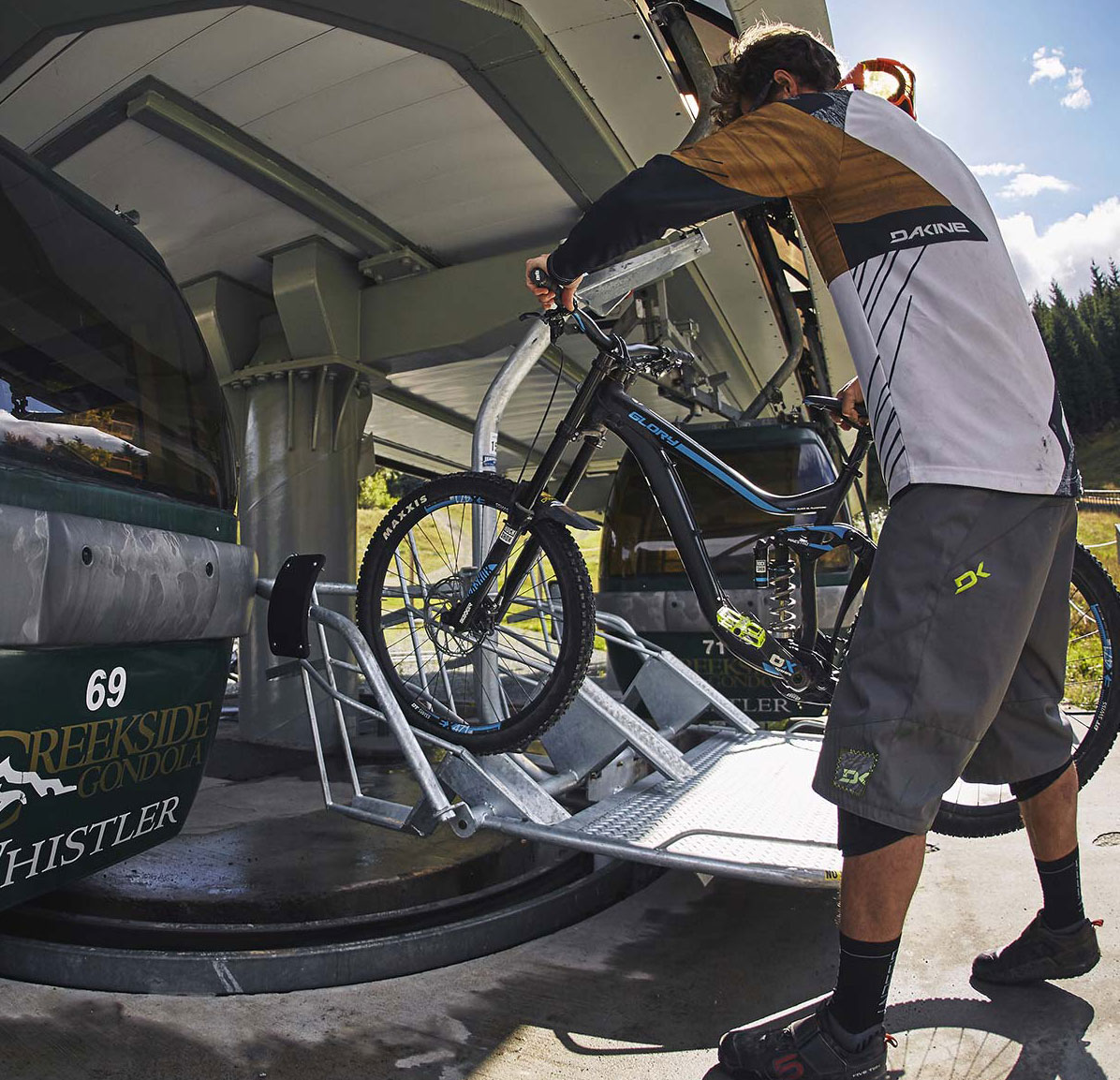 Kelly Deason was born and raised in Medford Oregon.  He grew up visiting the family's old A frame cabin in Carnelian Bay.  He was drawn to the Tahoe lifestyle and soon found himself working for one of the local ski areas.  He started in the ski industry at Northstar at Tahoe in 1999.  He worked as a lift mechanic/metal fabricator.  He started to work on other fabrication projects for other departments.  This led Kelly to notice a potential need in custom fabrication projects for ski resorts.   In 2002 he quit Northstar at Tahoe and started his own business.   For the next several years, Northstar was his main customer. He started with ski and snowboard racks for the outside of the Big Springs gondola.  In 2003 he started working with Northstar's lift maintenance and engineer Rick Jewett to develop the first four bike gondola bike carrier for the Big Springs gondola.  The very next year Kelly developed a better, quicker loading bike carrier for Northstar's Vista chairlift.
Kelly spent years modifying, improving and perfecting the bike carrier design.  In 2014 he started to develop a single pole design that eliminated the chair bale which allowed a clear, unobstructed area for loading bikes.  This new design created an option for increased capacity and made it easier for lift maintenance to install/uninstall the bike carriers, particularly complex chair assemblies. The patented single pole design quickly became the most popular product.
Kelly continues to work with ski areas all over and is proud that Deasonbuilt bike carriers have become the most popular bike carrier option in North America.